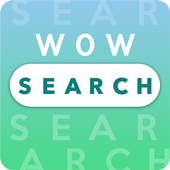 Words of Wonders: Search. New game - 2020
While playing this word search game on the internet, you will use the intricacies of language and improve your puzzle-solving skills when you encounter hidden words. By combining letters and deriving words using your intelligence, you will solve the mysterious riddles of the word game world.
Words of Wonders: Crossword
More than 1300 levels. Updated. Select the country and the tourist attraction and you will find the answer or you can try one of our search methods: Search by the first four letters of the level or Search by one or more words already discovered by you.